Selfie Challenge
ORANGE
IS THE NEW
GREEN
LIMITED EDITION TUBE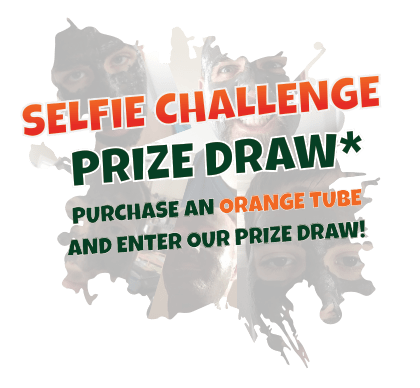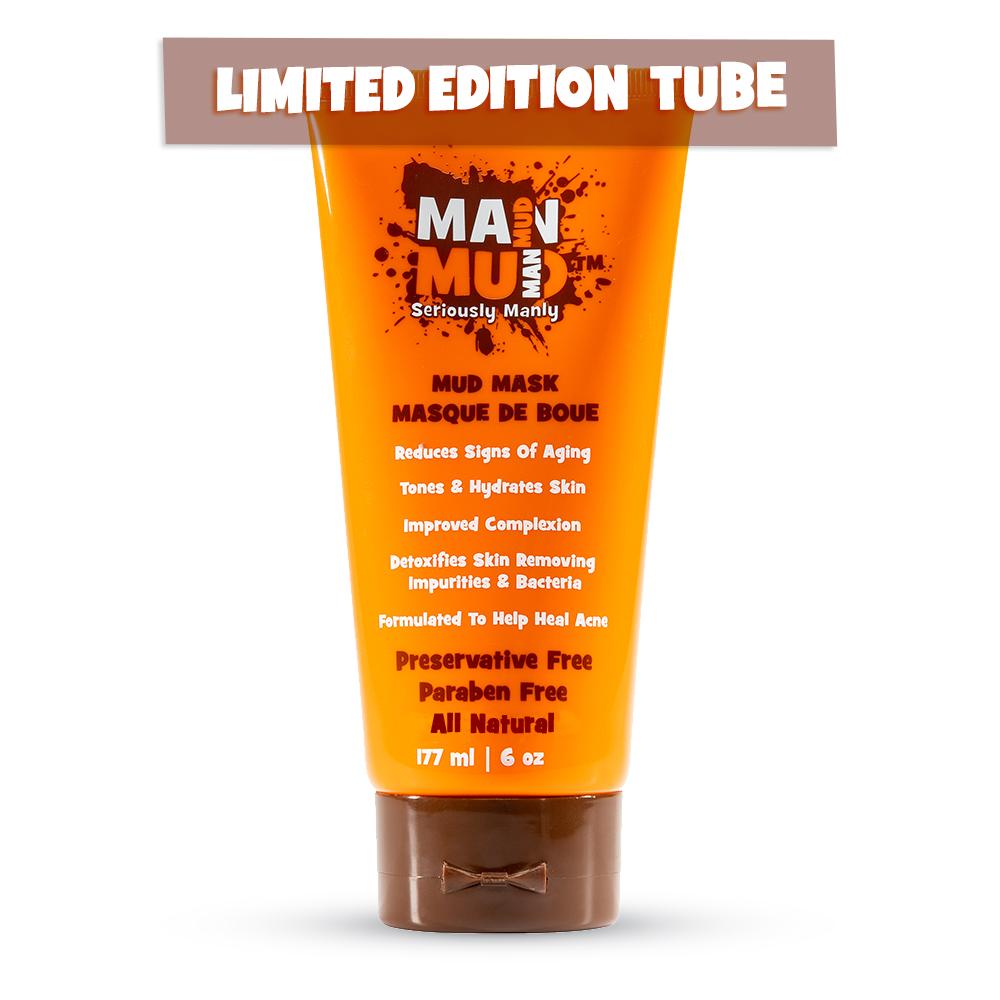 Send us your selfie and win some awesome prizes!  All you have to do is send us a photo of yourself wearing Man Mud and holding your limited edition tube*
We will select the winner live on May 4th 2020.  The winner will be selected via Supersoaker!  Yes you read that correctly, Super soaker!   We will print all selfies out, and in the style of pin the tail on the donkey one of our Man Mud team will be blind folded and spun around in circles (Yes we will try to make him sick!!!).  All of your selfies will be posted on the walls around him and they will aim and shoot.  Whoevers "mug shot" gets it they win a prize! We will be giving away many prizes which include a Man Mud Gift Box.  A Years Supply of Man Mud and various other goodies!
*Read Terms & Conditions
By submitting an entry, you are agreeing to be bound by these Terms and Conditions. If you have any questions, please contact us .
We reserve the right to refuse entry, or refuse to award the prize to anyone in breach of these terms and conditions.
Any Entries received after the closing date will not be included.
We reserve the right to post your selfies to our instagram page and other social channels.
To enter you must have purchased an orange tube of Man Mud.
Limit to one entry  per tube.  Proof of purchase will be required along with name and address.  If you purchased directly on our website just provide your order number and we can find all your details that way.  We reserve the right exclude anyone who.
 Entrants under 18 must get consent from their parent(s) or legal guardian(s) before entering. The parent(s) or legal guardian(s) of entrants under 18 agree to these Terms and Conditions on behalf of the entrant
 In entering, you confirm that you are eligible to do so and eligible to claim any prize you may win.
We reserve all rights to disqualify you if your conduct is contrary to the spirit or intention of the prize draw or competition.
Don't have social media?
No problem. Upload your photo here and we will do it for you!